Material: Si3N4, ZRO2, SIC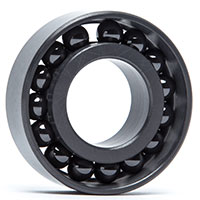 Ceramic ball bearing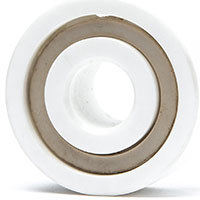 All ceramic angular contact bearings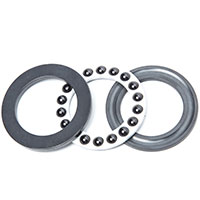 All-ceramic plane thrust ball bearings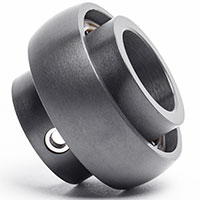 All ceramic outer spherical bearing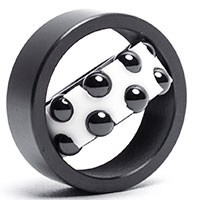 All-ceramic self-aligning ball bearings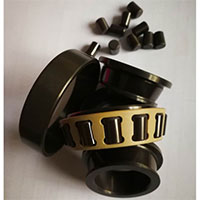 Full ceramic tapered roller bearing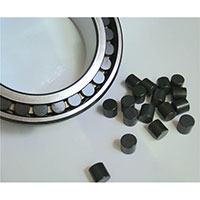 All-ceramic cylindrical roller bearings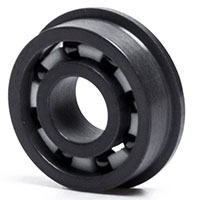 All-ceramic flange bearing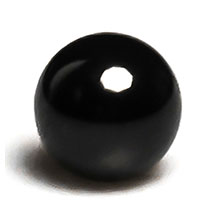 Ceramic ball

Ceramic structure
There are two kinds of ceramic bearings: mixed ceramic bearings and all-ceramic bearings. The rolling body of mixed ceramic ball bearing is made of ceramic material, and the ring is made of chromium steel or stainless steel. The rolling body and ring of all-ceramic bearings are ceramic materials. Different ceramic materials have different properties, here is the introduction of ceramic materials and their properties.
Ceramic materials
Silicon nitride (Si3N4)
Zirconia (ZRO2)
Silicon carbide (Sic)
Peek bearing
Main applications of ceramic bearings:
Skateboards and bicycle wheels, turbochargers, aerospace equipment, machine tools
Characteristics of the
1. Bearing precision grade: ABEC-1, ABEC-3, ABEC-5. In addition, some customers are concerned about ceramic ball grade. Generally, the grade of ceramic ball is divided into G3, G5, G10 and G16. The smaller the quantity is, the higher the precision grade is.
2. Bearing size: We can provide 2mm micro ceramic bearing with a smaller inner diameter and large ceramic bearing with an inner diameter up to 400mm.
3. Sealing form: Generally, all ceramic bearings are open without sealing, but we can provide ceramic sealed bearings with PTFE sealing.
Ceramic bearings have many advantages as follows:
1. High-speed bearing. In particular, for mixed ceramic bearings, the maximum speed can be up to 450,000RPM, which are mainly used in dental mobile phones and spindles.
2. High temperature ceramic bearing. Can withstand the highest temperature of 1200 degrees Celsius.
3. Anti-corrosion. The material itself has corrosion resistance, can be used in strong acid, strong alkali, mineral, organic salt, sea water, such as: electroplating equipment, electronic equipment, chemical machinery, shipbuilding, medical equipment and so on.
4, non-magnetic bearing: the characteristics of non-magnetic material is not vacuuming, can reduce bearing wear in advance, reduce bearing noise. Applications such as demagnetization devices, precision instrument fields.
5, electrical insulation bearing: because of high resistance, can avoid arc damage bearing, can be used for insulation of electronic equipment.
6. High-vacuum bearing: Due to the unique self-lubricating oil-free characteristics of ceramic materials, ceramic bearings can overcome the lubricating oil problem in ultra-high vacuum, which can never be realized in ordinary bearings.